Welcome to Carefree Cabins
Log Cabin Rentals in Hocking Hills, Ohio!

Carefree Cabins is a new log cabin rental business in Hocking Hills, Ohio. Established mid-2016 and specializing in cozy and relaxing "couples cabins" that comfortably accommodate up to 4 guests. In early 2017 we completed construction of two amazing new log cabins, the Creekside Serenity, and Sandstone Oasis on a beautifully wooded and secluded 8-acres of land. Our third cabin, the Hidden Gem Retreat, has been in operation since Nov 2013 and we recently took over management.
All Carefree Log Cabins are conveniently and centrally located just a few miles from the Hocking Hills State Parks and Hocking Hills hiking trails such as Old Man's Cave, Ash Cave, Cedar Falls, Rock House, and more. We're also very close to all other Hocking Hills adventures & local attractions!
New in 2017, freshly paved asphalt driveways for easy access (even for motorcycles) and ample parking!
Our Carefree Log Cabins...

Whether you are looking for an intimate Hocking Hills getaway with the one you love, or a fun-filled weekend with your family & friends, please consider Carefree Cabins in Ohio for your next visit to Hocking Hills.
No matter which cabin you choose for your Escape to Hocking Hills, you can expect to enjoy all the peacefulness, serenity, and beauty the Hocking Hills area has to offer. Click any image below for pictures, amenities, pricing, and availability for all our Carefree Cabins…
Our deer-themed cabin, nestled next to a beautiful creek with a small waterfall just beyond the front porch. When the water is flowing, you'll enjoy the relaxing sounds of the babbling brook, and you're almost guaranteed to see a deer or two wandering through.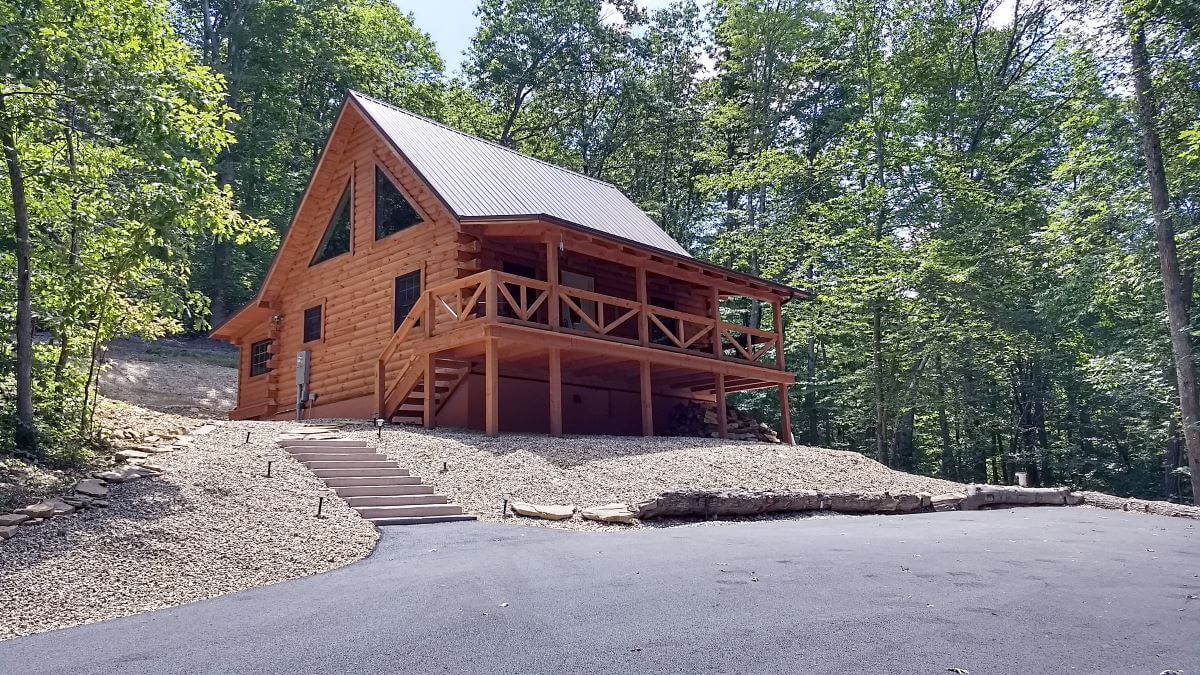 Our fisherman-themed cabin sits atop a wonderful wooded hill with beautiful scenery all around. You'll be surrounded by Hocking Hills sandstone that is part of the natural landscape, and enjoy a peaceful babbling creek just beyond the front of the cabin across the road.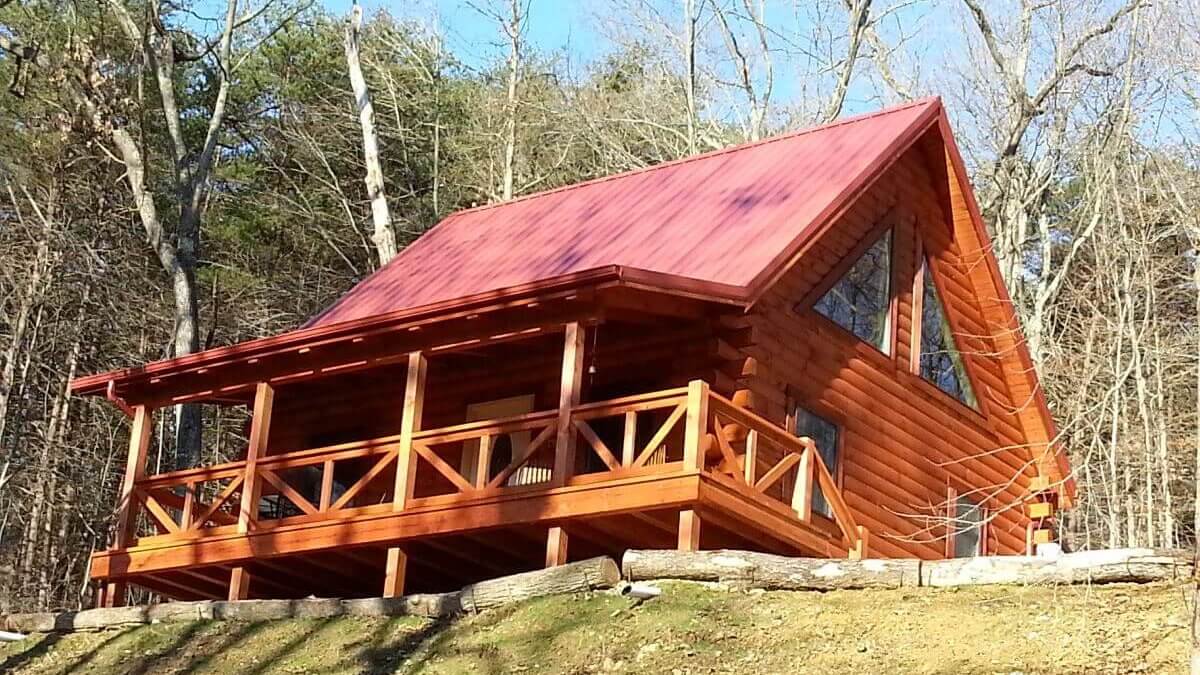 Thoughtfully furnished to ensure you feel pampered and fully relaxed while away from home. Tucked away on a beautiful 2.3 acre wooded hillside, nestled among beautiful smelling trees and surrounded by wildlife. This cabin was designed with your comfort in mind, with amenities sure to delight.

"We had such a great time here. You all did a great job setting this cabin up.

We have stayed in many different cabins but this was, by far, our favorite.

Nothing felt like an afterthought. Great work! We will be back soon!"


"We have stayed at many different cabins - this is the first time @ Hidden Gem. Please let me say that this cabin is AMAZING! It is absolutely beautiful. You guys did a wonderful job. What we loved the most is that you made it feel like home away from home.

This is the only cabin where we felt totally taken care of. Thank you for creating such a beautiful place."


"We had a wonderful time celebrating our 27th anniversary. This place turned out to be our perfect getaway.

By far the nicest cabin we've ever stayed in, and we've stayed in quite a few over the years.

Thanks for sharing your beautiful cabin with us. We shall return!"