Hocking Hills Spa Massage
Ahhhhhhhh...... Need We Say More?
After a long day hiking the Hocking Hills parks, or rowing a canoe down the Hocking River, nothing feels better than a nice long soak in the hot tub, and a deep, relaxing full body massage! At Carefree Cabins, your comfort and relaxation is a top priority! That's why we've not only provided a soothing therapeutic hot tub at each of our cabins, but we even included a deluxe massage chair in our Creekside Serenity and Sandstone Oasis cabins, and an infrared sauna at Hidden Gem Retreat!
We invite you to take full advantage of these wonderful amenities during your stay. But when you need a little more pampering, or maybe a romantic side-by-side couples massage, then it's time to call one of the professional massage services listed below. If you're planning an in-cabin massage, make sure you call ahead to ensure they are available during your cabin stay! (Blue Valley Massage is currently the only company offering in-cabin massage services)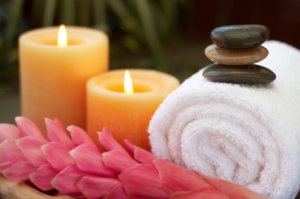 The Premier Traveling Spa of The Hocking Hills, trusted by the finest cabins in Hocking Hills for over 15 years. Offering a wide range of spa treatments as well as romantic in-cabin individual and couples massage packages. Our team of licensed and certified therapists has more than 40 years combined experience. Located in nearby Lancaster, OH.
Call (740) 653-2256
or visit www.BlueValleyMassage.com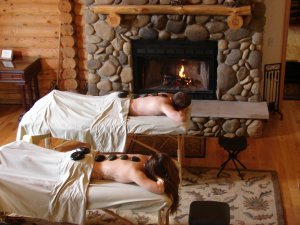 Re-awaken your senses and re-charge your mind, body and spirit with an unforgettable couples' massage or spa service at their new all inclusive Wellness and Lifestyle Center in Downtown Lancaster,  OH. Natural Remedies does not make cabin-visits, but they do offer a wide range of spa services at their Lancaster location which is just a 30 minute drive from Carefree Cabins. 
Call (740) 407-2814
or visit www.NaturalRemedies.MassageTherapy.com

Take Advantage of Our In-Cabin Massage Chairs!
Auto-Recline Massage Chair
with Foot & Calf Massage/Ottoman