Lovebirds Landing Log Cabin
Lovebirds Landing is our bird-themed log cabin which is practically an open-air aviary of native birds from the Hocking Hills area! The cabin is perched high atop a hill with a beautiful backdrop of clear-cut rolling hills, fields, trees and other foliage. This cabin is sure to be a favorite for all bird and nature lovers alike. 
You'll love the extra space provided by the open floor plan of this beautiful Hocking Hills log cabin. There is an additional outdoor living space provided by the large covered back patio where you'll enjoy the warmth and glow of the outdoor fireplace, relax in the hot tub, cook some grub on the grill, and reminisce at the bistro table & chairs. Later you'll partake of a beverage (or two) and great conversation around sandstone fire pit while stargazing at the spectacular night sky. 
This cabin sits just off a gravel road on a 4 acre partially wooded hillside property (shared with our Snuggle Bear Bungalow log cabin).  It is conveniently located close to the Hocking Hills State Parks and all local attractions.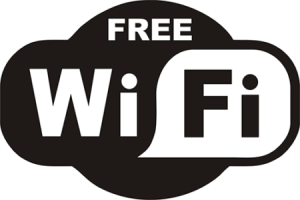 Lovebirds Landing Rental Rates
Based on 2-person max occupancy. Children age 2 and older are considered adults and count toward 2-person occupancy. No children under age 2.

In-Season (April-November)
Off-Season (December-March)
* 2-night minimum stay on weekend is Thursday/Friday, Friday/Saturday or Saturday/Sunday. Any stay that includes a Friday or Saturday night is considered a two night minimum at weekend rates.
** 3-night minimum stay on Holidays: Memorial Day, Independence Day (July 4th), Labor Day, Thanksgiving, Christmas and New Year's Day. Discounts do not apply during holidays. 
Cabin Rental Details & Policies
Rental rates based on 2-person maximum occupancy
Children age 2 and older are considered adults and count toward 2-person maximum occupancy. No children under age 2.
A 50% deposit secures your reservation.
2-Night minimum stay required (*)
3-Night minimum stay required on holidays (**)
Must be at least 21 years old to book a reservation
Check-In time is 4:00 PM or after

Check-Out time is 10:00 AM
Cancellations within 14-days of scheduled arrival, no refund. Reschedules allowed at no charge. 
No Pets Allowed
No Smoking Inside / Outside area provided
No Candles / Flameless candles provided
6% Tourism/Lodging tax and applicable sales tax will be added to your reservation
Where is Lovebirds Landing cabin located?
Our Carefree Cabins are located within 10 miles of all the most popular Hocking Hills parks. And just a short distance to other local attractions such as shopping, restaurants, wineries, distilleries, and a variety of outdoor adventure activities and entertainment. The map to the right shows the general area where all cabins are located (red dot) in relation to local parks and roads. All our cabins are within a 2 mile radius of each other. 
When you book a log cabin reservation with Carefree Cabins, you will be provided detailed location and driving directions to your cabin well in advance of your stay.
Remember… Cell phone service can be very unreliable in many parts of Hocking Hills. Bring a regular GPS if you have it, or plan on printing directions and bringing them with you.