We LOVE our cabin guests, and here is some of the amazing love they have given back to us.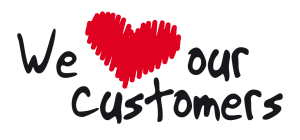 Below are a small random sampling of comments and testimonials left in the guest books at our Carefree Cabins.

"We absolutely LOVED this cabin! I can't wait to bring my husband. My children and I made some wonderful memories."

"The cabin was so clean when we arrived, it felt like we were the 1st people to ever stay here!"




"Wow! Staying in your cabin has been thoroughly enjoyable!

From snuggling up for a movie in front of the fireplace, to relaxing in the hottub after a day of hiking, and waking up to the most glorious view from our bed...

You captured all the luxuries one could ask for. It was absolutely perfect!"

The reviews below were submitted online by some of our many wonderful and amazing guests after they stayed at one of our Carefree Cabins. 
Note: If you use an ad-blocker in your browser, the reviews below may not appear because they are being served from an external site (HockingHills.com). Disable your ad-blocker for this page to get the reviews to appear, or click here to read all the reviews at HockingHills.com. 
Have you been a guest at one of our Carefree Cabins in Hocking Hills?
Tell us about your experience and your review will be listed here!