Guest Reviews & Testimonials
We LOVE our cabin guests, and here is some of the amazing love they have given back to us.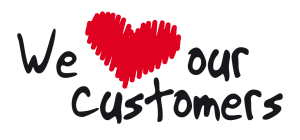 Below are a small random sampling of comments, reviews, and testimonials left in our cabin guest journals, on our Facebook page, and on our Google page… Scroll down the page for links to leave us a review. Enjoy!

Letha & Scott
Creekside Serenity cabin
Absolutely Perfect Week and Beautiful Cabin! My husband and I had never been to Hocking Hills and we decided to give it a shot. We searched and found Carefree Cabins online. We crossed our fingers and booked it. I am so glad we did. The cabin was Perfect. We loved the atmosphere and I couldnt have imagined it being so nice. Than you Carefree Cabins for a perfect week and we will DEFINITELY be coming back!

Joyce & Mike
Sandstone Oasis cabin
Thank you so much for a wonderful time & stay in this beautiful cabin!! We so enjoyed it!! We really appreciated all the thoughtful amenities you provided. Made our stay so comfortable. Your cleaning crew is amazing too! Thank You & see you again!!

Jane & Doug
Lovebirds Landing cabin
The owners/managers of these cabins are top notch. They've thought everything through and you have what you need while you're there to make your stay as convenient as being at home...only better! It's so clean and inviting. The view at Lovebirds Landing is my favorite where you can see the rolling hills, old barn and in the right season listen to the birds all day long. Our last trip a fawn wandered into the brush out back to eat so for 30 minutes we just watched her. So peaceful and beautiful. You feel far away from everything yet it's very quick to get into town to eat or get groceries. If I could I'd go every month!

Cheyenne & Michael
Sandstone Oasis cabin
My husband and I spent a weekend with Carefree Cabins! Everything was clean and cozy. The cabin was well stocked with kitchen and bathroom amenities. It was wonderful and if we make another trip to Hocking Hills we will be staying with Carefree Cabins again!

Max & Samantha
Creekside Serenity cabin
Wow! Staying in your cabin has been thoroughly enjoyable! From snuggling up for a movie in front of the fireplace, to relaxing in the hottub after a day of hiking, and waking up to the most glorious view from our bed... You captured all the luxuries one could ask for. It was absolutely perfect!

Morgan
Lovebirds Landing cabin
My boyfriend and I decided to do a little getaway instead of gifts this year for Christmas, we stayed in the Lovebird Landing cabin and it was everything we wanted and more! The cabin had everything! From spices for the grill, towels for the shower (which was so beautiful) to tide pods for your laundry! They had a book telling you how to use the fireplaces (one inside and out) and also the hot tub and grill. We will definitely be back again soon! Thank you so much for making our stay truly CARE FREE!

Elizabeth
Creekside Serenity cabin
By far the best cabin I've stayed at in Hocking Hills! Very clean and cozy! Anything you could possibly need, they have you covered, they definitely go the extra mile for their guests! The cabin and its views are beautiful, along with great privacy! I will be returning to the Creekside Serenity Cabin or one of their other cabins.

Beth & Brian
Creekside Serenity cabin
My husband and I stayed with Carefree Cabins for four nights in Creekside Serenity. The owners have thought of everything to make your stay relaxing. Not only was the cabin spotless, It has a fully stocked kitchen, massage chair, hot tub, fire pit and amazing views. Thank you for sharing this beautiful cabin.

Michelle & Dennis
Creekside Serenity cabin
I can't say enough great things about our stay with Carefree Cabins. Our cabin, Creekside Serenity, was lovely, extremely clean and very comfortable! From the basket of grilling tools, towels for the hot tub, and firewood for the fire pit every detail was thought of! Such a fun weekend! Kudos to Michele & Dave, we'll be back!!!

Marc
Snuggle Bear Bungalow cabin
It's not often that I am as impressed as I was with the cabin that we were in. Snuggle Bear Bungalow was incredible! All we needed were our clothes and the food that we wanted to stay at the cabin and cook. Everything else was there. From dinnerware to spices to even toothpicks. They thought of everything!! I'm also a carpenter by trade and the quality of the craftsmanship that went in to building the cabin is 2nd to none. I highly recommend Carefree Cabins to anyone looking to go somewhere to just relax!

Jeff & MaryAnn
Creekside Serenity cabin
We loved our time at your cabin. The cabin was a wonderful blessing for us to spend quality time with our daughters. We were delighted with the serenity of your beautiful cabin and the memories we made here. The games you provided were such fun for us to play and we are leaving more bonded than before.

Eric & Tiffany
Snuggle Bear Bungalow cabin
Stayed at the Snuggle Bear cabin. Really nice, tiny cabin. Came with everything you would need stocked up already which is not the status quo from my experience. Paved driveway and lighting was really nice as well. Hot tub was small, but good with a grill and gas fire all covered. No complaints at all about this cool cabin

Scott & Brenda
Sandstone Oasis cabin
For our first trip to Hocking Hills, Ohio, we stayed in the Sandstone Oasis from Carefree Cabins. I'm glad we did! The cabin appeared to be very new and was we were surprised how clean it was. From the initial Welcome sign on porch to the well stocked cabin, it was a very enjoyable place to visit this area. We spent time at Logan Lake and the Hocking Hills Start Park, making this cabin a nice central location for our stay. I would certainly recommend this cabin to others visiting the area!

Doug and Jane
Lovebirds Landing, Snuggle Bear Bungalow, and Creekside Serenity cabins
We LOVE Carefree Cabins and usually stay in Lovebird Landing since it's just the two of us. But we've stayed in 2 others as well and all of them are wonderful. Very clean, great service, everything you need is there. I'm sure there are other very nice places in Hocking Hills but the management team at CC makes us want to stay with them and we recommend them to everyone we can!

Caitlyn & Matthew
Lovebirds Landing cabin
The cabin was the perfect escape! I was so impressed with how spotlessly clean it was and you could tell how much thought had gone into all the furnishings and decor (loved the twinkle lights above the bed). A perfect little home away from home with everything we could possibly need. We were definitely grateful for the extra towels with the amazing hot tub too! The outdoor fireplace made it feel like a luxurious retreat and the game on the back porch was too fun! You cannot beat the view from this cabin. Beautiful. Thank you for everything, we can't wait to come back!

Jen & Keith
Sandstone Oasis cabin
We had such a great time here. You all did a great job setting this cabin up. We have stayed in many different cabins but this was, by far, our favorite. Nothing felt like an afterthought. Great work! We will be back soon!

Mindy & Brian
Lovebirds Landing cabin
Such an amazing cabin! No detail left out. We stayed at Lovebirds landing, and there were birds everywhere! All the little extras were so appreciated. We absolutely loved our stay, it was incredible and we took advantage of both the cabin and the surrounding areas. Looking forward to staying with Carefree Cabins again!

Molly
Snuggle Bear Bungalow cabin
My boyfriend and I stayed in the Snuggle Bear Bungalow this past weekend, and Carefree Cabins exceeded our expectations. The attention to detail in the amenities and the little things they provide to make your stay more comfortable are absolutely wonderful. We didn't need to pack much aside from our clothes and food for the weekend, which was good because we got snowed in! Michele even called to check in since the weather got so bad, AND had the driveway to our cabin plowed/salted in a very timely manner. Despite the snow and ice, we were comfortable, cozy, and definitely relaxed. I highly recommend Carefree Cabins, and will definitely use them again!!

Bryan & Valerie
Creekside Serenity cabin
We had a wonderful time celebrating our 27th anniversary. This place turned out to be our perfect getaway. By far the nicest cabin we've ever stayed in, and we've stayed in quite a few over the years. Thanks for sharing your beautiful cabin with us. We shall return!

Doug and Laura
Lovebirds Landing cabin
If your looking to get away for a romantic get away this is the place to go. We stayed at the Lovebirds Landing. You are welcomed to your names on the door and such an inviting cozy porch. Once you walk inside its such a warm and comforting feel of being like home with all the amenities you need to cook or just hang out by the fire place. The 2 person shower is real nice. And of course the hot tub which is absolutely a must with a view to die for. This is a 5 star place with great customer service

Joanna & Steve
Sandstone Oasis cabin
We stayed at Sandstone Oasis for three nights and had a wonderful time. The cabin was secluded and private, and very clean and well appointed (they even had coffee!) It was easy to get to, and central to both Logan and Hocking Hills. FWIW, our Sprint cell phones worked, although we mostly stayed connected on WiFi. We spent hours just rocking on the front porch, watching the birds and trees sway in the wind, sipping on wine. The hot tub was lovely. Our stay was incredibly relaxing. Our only regret is we didn't book another night or two.

Deb
Lovebirds Landing cabin
I stayed in Lovebird's Landing for 5 days during Christmas week. I cannot recommend it highly enough. The owners thought of everything in the design and outfitting this cabin. A paved driveway up the hill to the cabin, outdoor fire pit under the stars, fantastic hot tub under the porch roof, outdoor and indoor gas fireplaces, fully equipped kitchen, big enough refrigerator, an outstanding mattress, double shower heads in the shower...I bet I'm forgetting something, but everything was delightful.
HockingHills.com Guest Reviews
Have you been a guest at one of our Carefree Cabins in Hocking Hills?
Tell us about your experience and your review will be listed here!