Thanks to ColumbusUnderground.com for the nice write-up about Hocking Hills and their comfort food "tour" around the area. We are a wee bit disappointed they didn't include Utopia Brick Oven Restaurant or Hocking Hills Golf Club & Urban Grille, which are two of the best places around town to eat (in our humble opinions).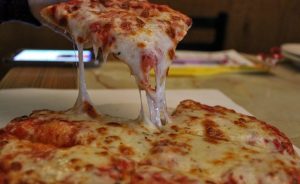 Utopia has flat out AMAZING brick oven pizza, and they've recently re-designed their menu with lots of awesome new dishes.
Urban Grille has excellent, well, just about everything! 🙂 Burgers, fish, prime rib, pizza, salads, and more (not to mention the best coleslaw in town)!
Of course, both places have a nice "adult beverage" selection as well, with a hat tip going to Utopia for the local craft beers they usually have on tap.
Make plans to dine at a few of these wonderful eateries during your stay with Carefree Cabins!